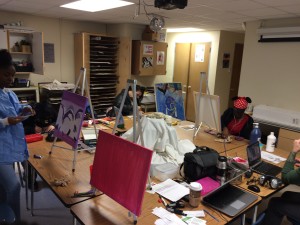 Courses
Drawing:
Drawing class focuses on teaching the principles of mark making and art creation through studying principles of composition, line variation, perspective, value and texture. Students learn how to use various black and white, dry and wet mediums like graphite pencil, charcoal, marker, pen, brush and ink on paper, canvas and other materials. We use our hands to create work, including our own sketchbooks to do skill building exercises in and track our progress. Students will learn and improve on various techniques in mark making, as well as the utilization of different tools like projectors, photos, transparencies and the creative mind to produce unique work. If this is your first experience with an art class, no problem, we start with the basics. If you already have some artistic background or interest, it will help you improve your skills.
Graphic Design:

Graphic Design is all around us. It's on our clothes, in our music library, on billboards, books, sports teams, signs, logos and nearly everything with a printed image on it. We will learn the basics of the 3 most important professional industry standard computer programs for graphic design, as well as some foundations of design. Self-led projects are encouraged in Graphic Design class, so come with your ideas and we'll take the steps toward realizing them. Examples of things we could create in this class: logos, album art, t-shirts, graphics, text art, posters, booklets, advertisements for family businesses,etc.
Mixed Media: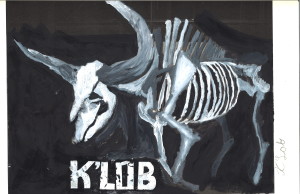 Mixed media is the art of combining two or more different mediums and disciplines into a work of art. In this class we will work in stages, focusing heavily on the process of getting to a completed work. We will work on doing projects which are meaningful to us and allow an outlet of self expression while learning a variety of techniques. The mixed media discipline gives students a real chance to try new things and experiment with different kinds of materials and mediums, finding combinations that strike a note in our own artistic minds. Mix Spray paint, pen and ink, pencil, watercolor, acrylic paint, computer art, etc. Self-led projects encouraged.
Video Game Design (Friday Class): This course will introduce students to the basics of video game design. Students will learn basic coding and game design while creating a 2D retro video game. We will be using Game Maker Studio software which is also available for home use. Students will be required to work as part of a team and may focus on producing the visual art, sound effects and music, or coding for game mechanics. While students will choose an area of focus, students will gain experience in all areas. Students will also study game mechanics through playing and analyzing a variety of video games demonstrating traditional and innovative mechanics and art styles. Agenda