Augsburg Fairview Academy graduated its largest class yet with 28 students walking across the stage to receive their diplomas.  Congratulations to all the graduates who put all the hard work and many hours of work to make it to this day!!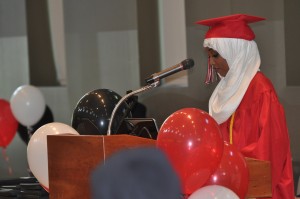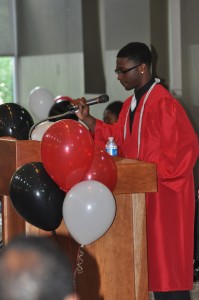 Valedictorian Sagal Ali and Saludictorian Elijah Sanders each share their graduation speeches with the group.
Chuck Robinson receives his diploma from Dr. Bill Spira.  Proud graduates Anthony and Bianca pose for a picture after the ceremony.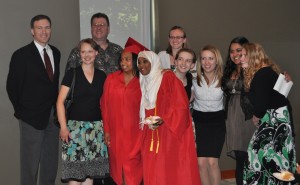 Graduates Breanna Latham and Sagal Ali pose with some AFA staff after the ceremony.
Many thanks to all those who have supported the graduates throughout their lives, helping to achieve this accomplishment.  Also many thanks to those who worked so hard to make this ceremony as beautiful as it was.